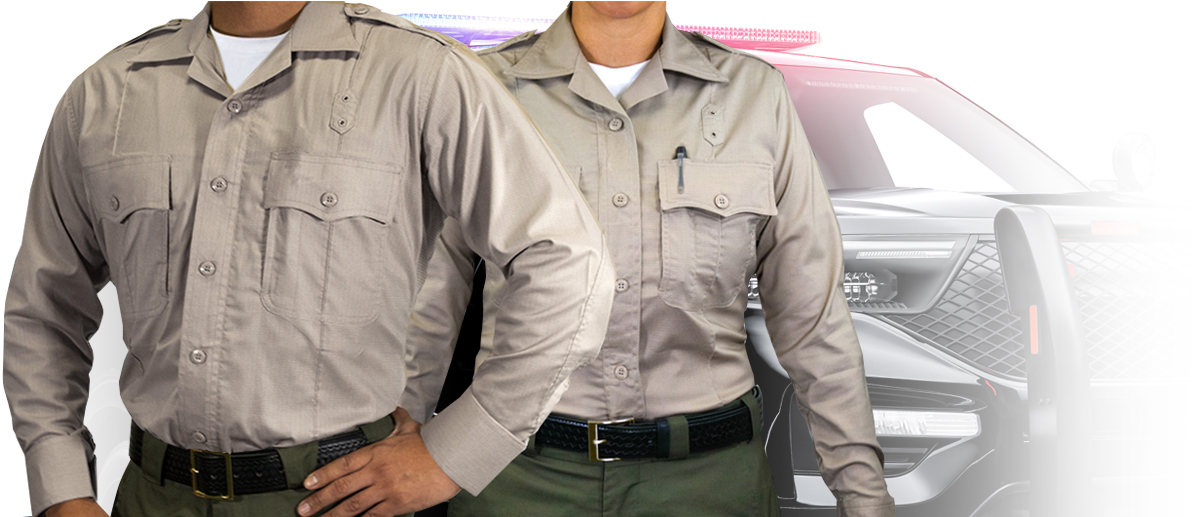 Micro RipStretch Shirts
Our latest edition of our Micro RipStretch Shirt is LASD Approved and it comes with 5 sew in military creases to keep you looking sharp throughout the day. The Gusseted Diamond Mesh Underarms will help you maintain a wide range of motion, air circulation and comfort. Our TactGuard Fabric Protector, will help you stay clean by resisting water and oil.
Light Weight Micro RipStretch 65% Poly/35% Cotton material w/mechanical stretch False button front w/matching hidden YKK nylon zipper

Yoke has an athletic flap for air circulation with a mesh

inner lining

Gusseted diamond mesh underarms help with range of motion and air circulation

Two front chest pockets w/2 hidden document pockets, hook & loop closure

5 sew in military creases (2 in front and 3 on the back)

TactGuard fabric protector helps resist water and oil

Com Ports located on each side seam & under each epaulette

Double needle construction throughout

Sport collar design w/permanent sewn in collar stays

Machine Washable
Micro Ripstretch Shirt Focus Points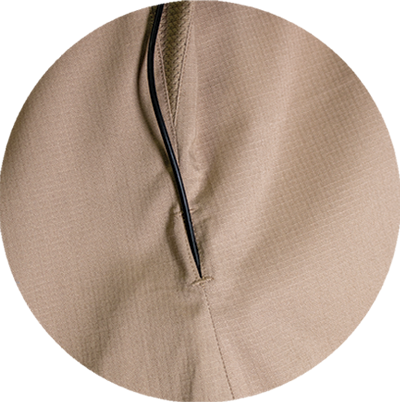 Com Ports located on side seam and under each epaulette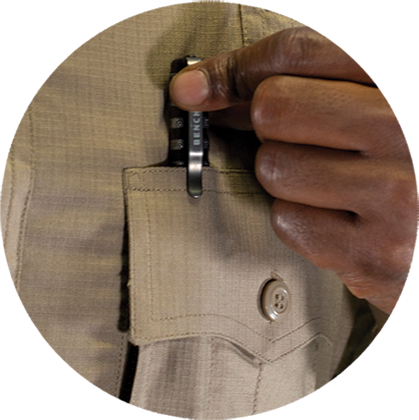 Hidden Top Pocket above left shirt pocket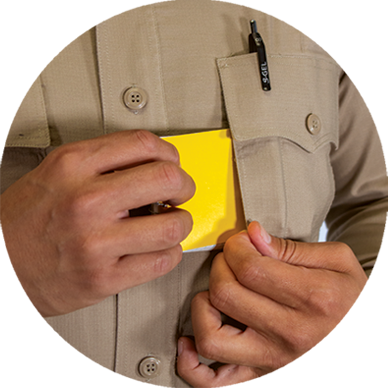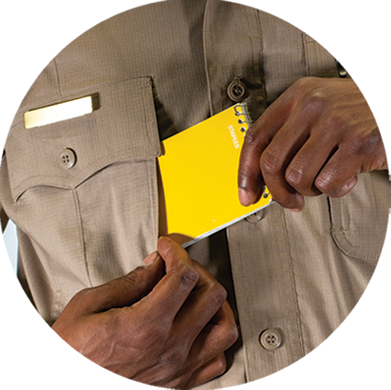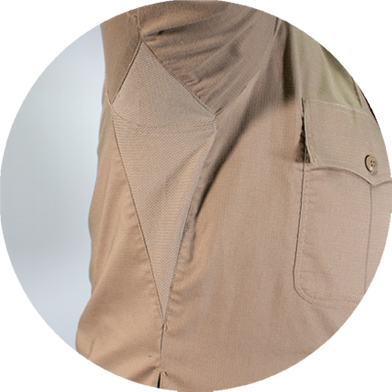 Gusseted Diamond Mesh Underarms for motion
and airflow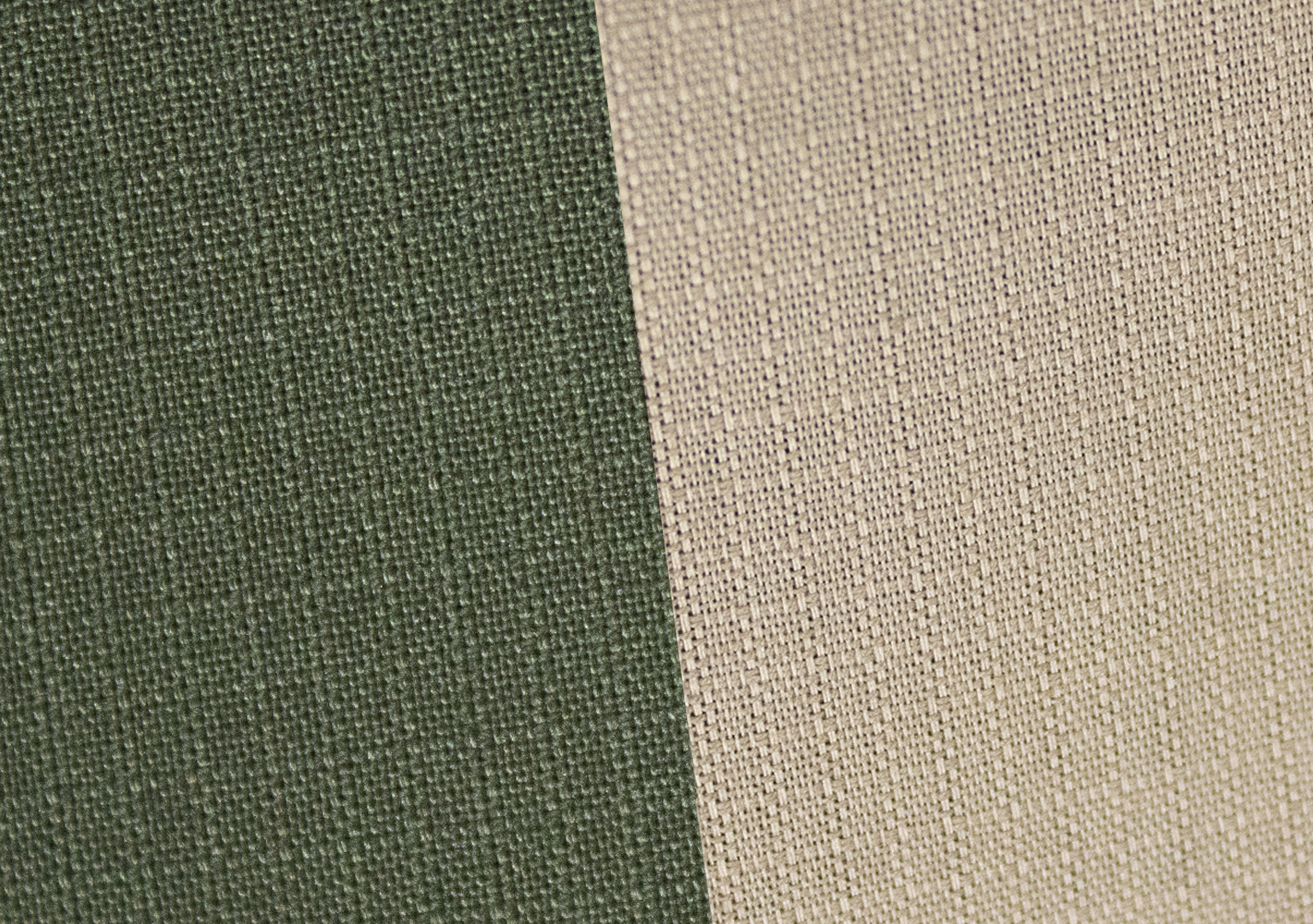 RipStretch™ Fabric protection not only helps protect against and resist stains. It also repels accident scene fluids, water, oil based spillage, blood and other bodily fluids. It offers you secure protection against potentially harmful fluids while allowing you to remain presentable in your garment.
Light Weight Micro RipStretch 65% Poly/35% Cotton material w/mechanical stretch
At-Ease Waistband self-adjust up to 2 inches
Gripflex inner waist lining helps keep shirt in place
TactGuard fabric protector repels oil and water

Two double inverted pleated cargo

pockets

w/zippered cell/map pockets

Two 8" deep utility/flashlight pocket
Two welt back pockets
1″ wide belt loops accommodate belts up to 2" wide
YKK brass memory/locking zipper and french button fly for added support
Double needle construction

Machine Washable
Micro Ripstretch Trouser Focus Points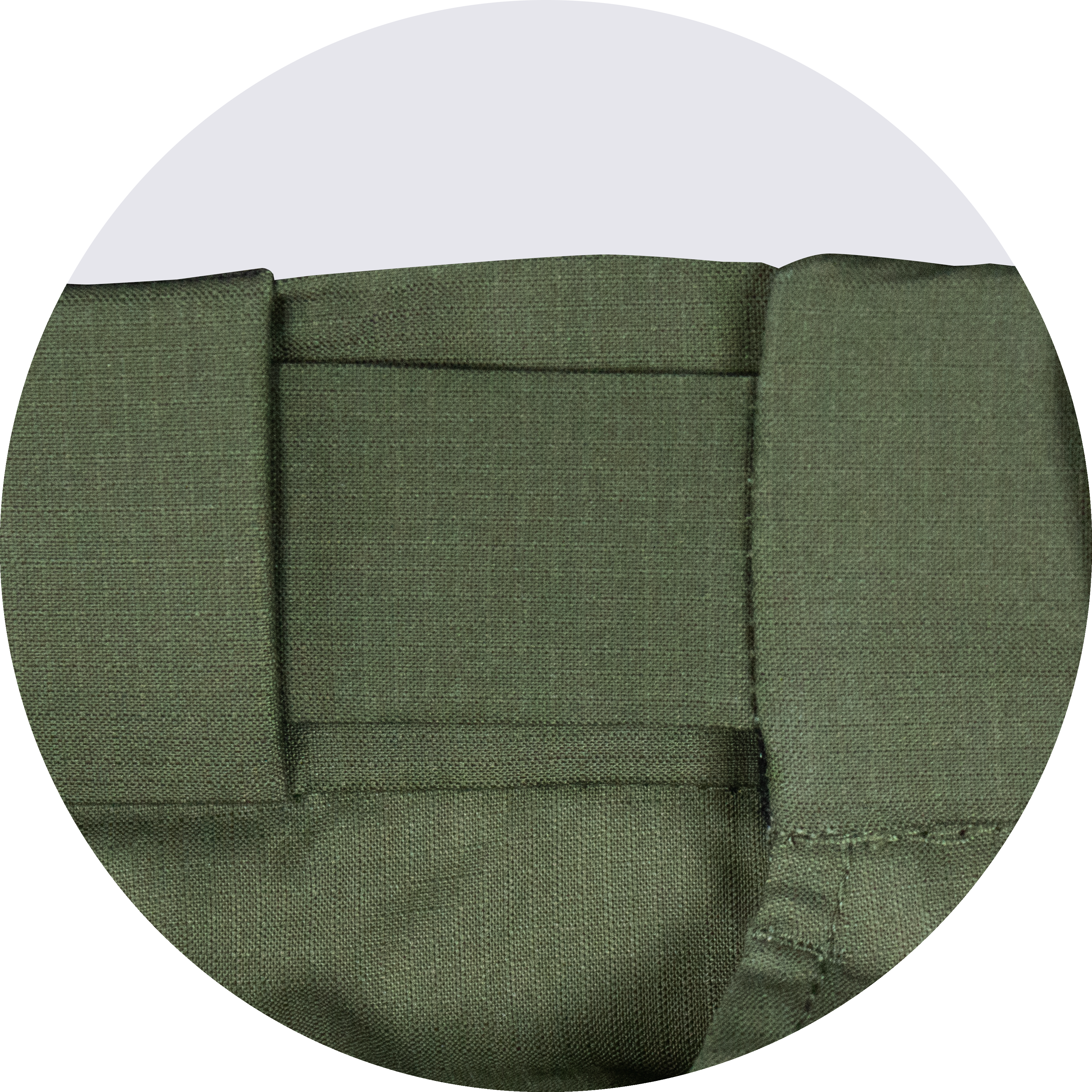 At-Ease Waistband, Self-Adjusts up to 2 inches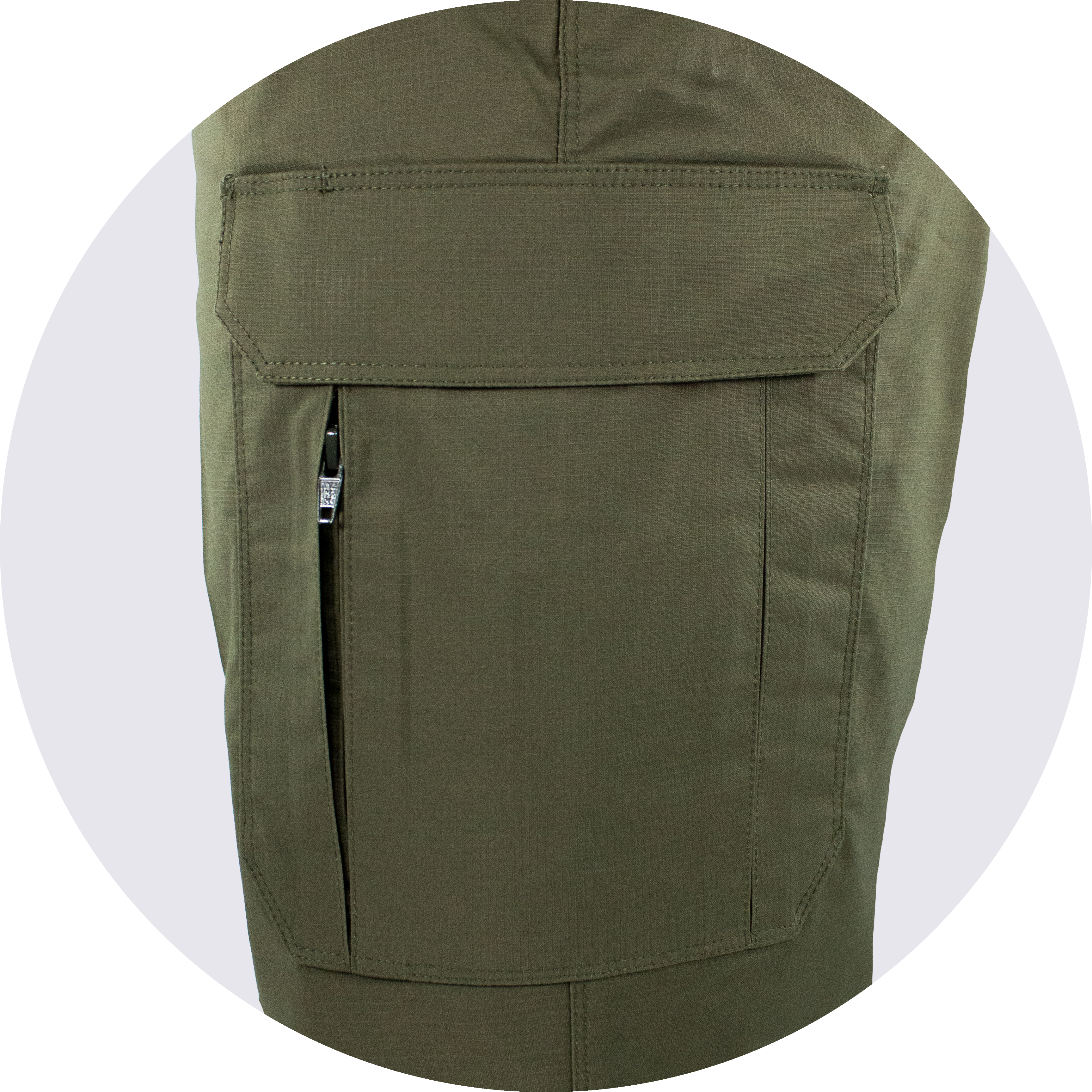 Two Double inverted         Pleated Cargo Pockets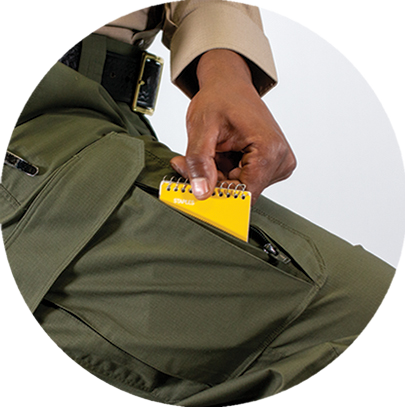 Side Zipper Cell / Map Pockets on each side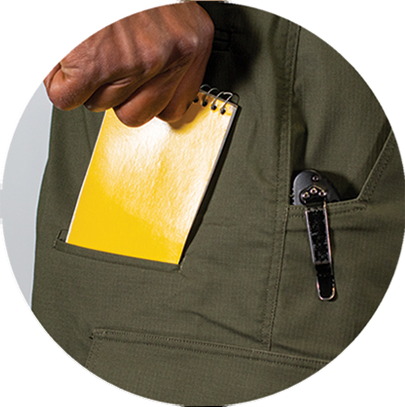 2 inch Deep Utility / Flashlight Pockets on each side